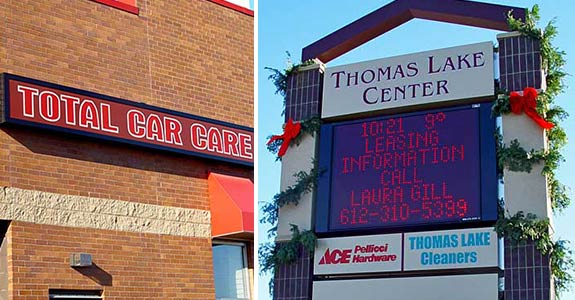 Whether you need custom signage for a new business, are looking to update your existing signage or require repairs or maintenance, American Lighting & Signs LLC is the place to go whenever you need a new neon sign, vehicle graphic or banner in Pensacola, Brent, Goulding, or West Pensacola, FL. Contact us today: our expert designers and technicians are available to handle any of your custom signage needs, and can provide the following services:
Custom Signs & Services
Installation: With the latest technology and reliable vehicles and equipment at our disposal, we're able to install any type of custom signs you require.
Manufacturing: Using the best technology and high-quality materials, we can design and manufacture beautiful, eye-catching and effective signage for any business.
Surveys and permits: Like any construction or installation project, signage requires compliance with local rules and regulations. We'll handle this aspect of your custom signage project so you can focus on your business.
Our list of products is extensive, and we're proud of the variety of designs we're able to provide. We manufacture and service the following products:
Awnings
Dimensional letters
Engraved signs
Custom flags or flag poles
Monument signs
Neon signs
Pylon signs
Screen printing
Sign painting
Banners
Display stands and accessories
Illuminated (channel) letters
Parking lot lighting
Real estate / yard / campaign or site signs
Vinyl lettering
Cabinet signs
Electronic message centers
Interior signs (architectural, lobby, ADA, etc.)
Sandblasted, routed or carved signs
LED Conversions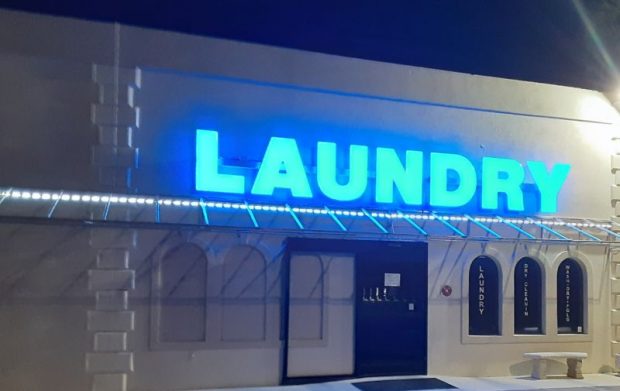 For the very best in signage services, awnings and banners in Pensacola, FL, call American Lighting & Signs at 850-698-4588 or visit us to learn more about why our customers choose us as their primary source for quality custom signs.