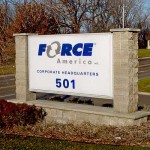 With broad capabilities and a penchant for delivering superior customer service, American Lighting & Signs LLC is well-qualified to provide you with custom signage in Pensacola, FL. Just contact us and let us know what you're looking for—we'll do the rest!
From design and manufacturing to installation and repair, we're a complete signage provider. We even pull permits for you! We proudly serve businesses of all sizes and types, helping you make a statement about your storefront. Whether you've got a vision of channel letters, want to dabble in neon or want more elegant carved signs in Pensacola, FL, we'll take up the challenge. We guarantee you'll absolutely love the results.
For more information about our signage capabilities or to begin consulting on a custom sign for your business, contact our team today. We're conveniently headquartered in Pensacola, FL and can sit down face-to-face with you to discuss your needs. Our scope of service extends to all of West Pensacola and the surrounding area cities and towns.
Fill out the form below for more information and we'll get back to you as soon as we can. We look forward to meeting your signage needs now and for the future.