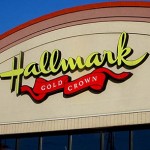 Ready to make a bold statement with beautiful signage? There's no one better for custom signage in Mary Esther, FL than American Lighting & Signs LLC! We've been serving businesses throughout the local community for more than three decades, and we're excited to partner with you. We promise exceptional signage that'll pay for itself in exposure and branding!
Our dedicated team provides complete signage services to every customer. We'll work with you through the design process, handle the fabrication in-house, and make sure it's safely installed. We even pull permits for you! And, you can always count on us to come out and repair or maintain your sign for as long as you own it. We're committed to keeping our work looking great, so your business continues to benefit from our signs in Mary Esther, FL.
Come to us for formed signage, electronic messaging centers, engraved or carved signage—no matter the medium, we'll make sure your message gets out there loud and clear. There's no denying a good sign!
For more information about our capabilities or to get started designing your custom signage, contact us today through the form below. We welcome inquiries from businesses of all types, from Mary Esther, FL and the surrounding area cities and towns.